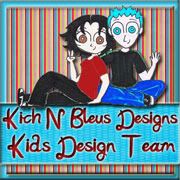 Hi Everyone
Welcome to the Kich N Bleus Kids Design Team kick off !
I am super excited to be on my first Design Team.
I was EXCITED when Abby asked me to join. You can see the Official Kich N Bleus Blog here.
Please be sure to visit the other members of the Kids DT & see what they are doing.
Each Friday we will be posting a new card or Layout for you.


Here is the Lineup!
Tanner
http://www.mrcricutcrazy.com/
Ashley
http://www.ashleyscreativejourney.blogspot.com/
Tristan
http://tristans-time-4-craftin.blogspot.com/
Jillian
http://princessandthepaper.blogspot.com/
Here is my Card for today!
Pass on the Pint
I hope you like my card. Please be sure to visit the other kids on the Team
see ya
Tristan